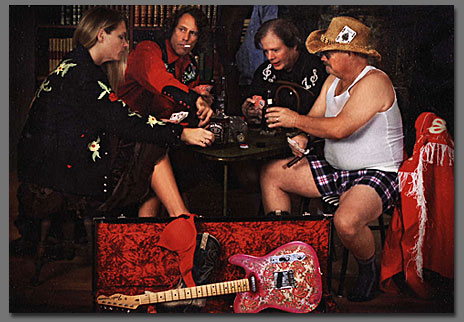 In our never ending quest to keep up with technology, we're introducing our very own Electronic Press Kit (that's EPK to all the cool kids). Click on the links below to check out our press clippings, song list, reviews, etc. You can even download your very own promo shot of the Twang Dragons for website or print use.

There's lots of great stuff to share with family and friends who are perhaps booking agents, record labels, promoters...I'm just saying...

For the condensed version of the EPK, click on the first link.